Make your piano new again with a beautiful and lasting finish.
We refinish upright and grand pianos in both satin and gloss lacquer finishes. Refinishing your piano can give it new life and lasting beauty.
A few of our refinished pianos.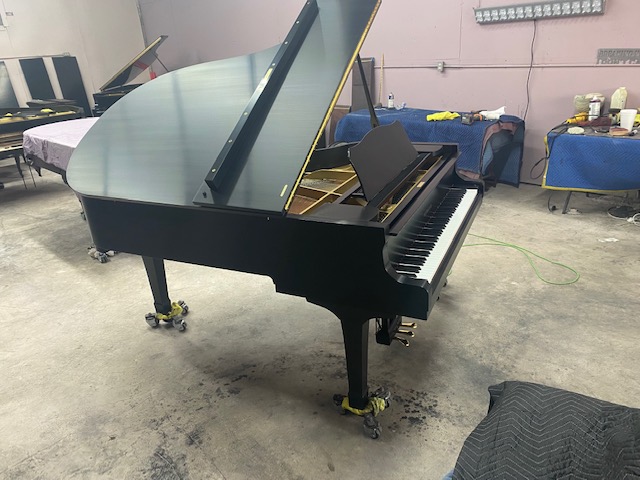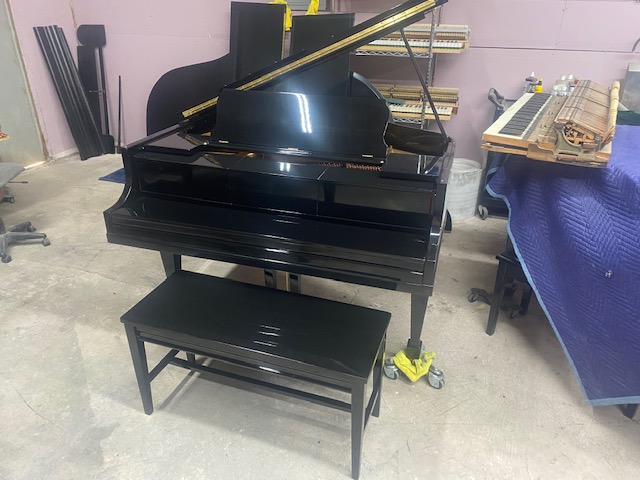 Good quality pianos can last a lifetime. When a piano is properly restored it can last generations.
Our refinishing process includes stripping and removing the old finish, repairing any dents or scratches, reapplying the finish of your choice and polishing to a beautiful sheen. We can give a more traditional finish with stain/clearcoat or black lacquer or do something completely new with any color of your choice.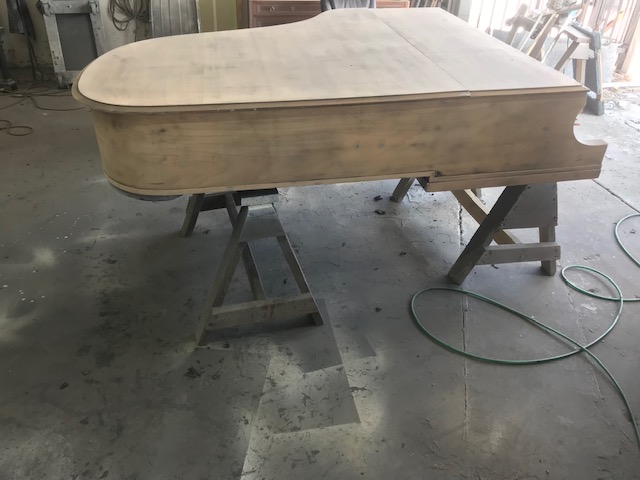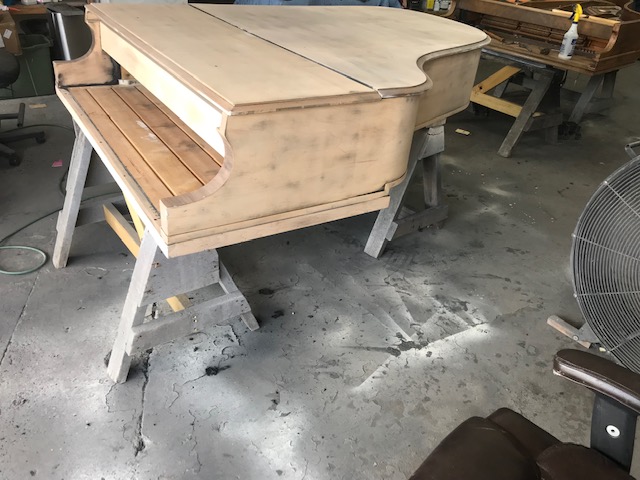 These pianos have been stripped and are in the process of being prepared for refinishing.
Piano Refinishing and Restoration Contact Form
Please fill out the following form and we will get back with you as soon as possible.