Texas Piano Restoration was created to improve the customer experience in the piano industry. We are piano enthusiasts and piano technicians who strive to take the profession of piano moving to the next level. Our years of experience in the piano industry has taught us a lot about our customers and how to better serve them.
Texas Piano Restoration provides piano moving services throughout the Dallas-Ft. Worth Metroplex.
We are fully insured and take great care with every instrument that is entrusted to us for transport.
We strive to make every move safe and stress-free. For some piano moves that can't be done with manpower alone, we use the Pianolift to safely and efficiently move grand and upright pianos. The piano is also ideal for moving 7′ and 9′ concert grand pianos.
We make the process simple for you. Just give us a call or fill out the piano moving request form  and you will receive a quote via email and/or a phone call. When you are ready to schedule we will get your move on our calendar and send you an email confirmation.
Our professional piano moving crew will arrive at pickup location on the day and time agreed upon, and efficiently pack up the piano and load it onto our 18ft trailer.  Our professional piano movers are exemplary drivers and will get your piano to its destination in the safest way possible.
It typically takes about 45 minutes to load or unload a piano.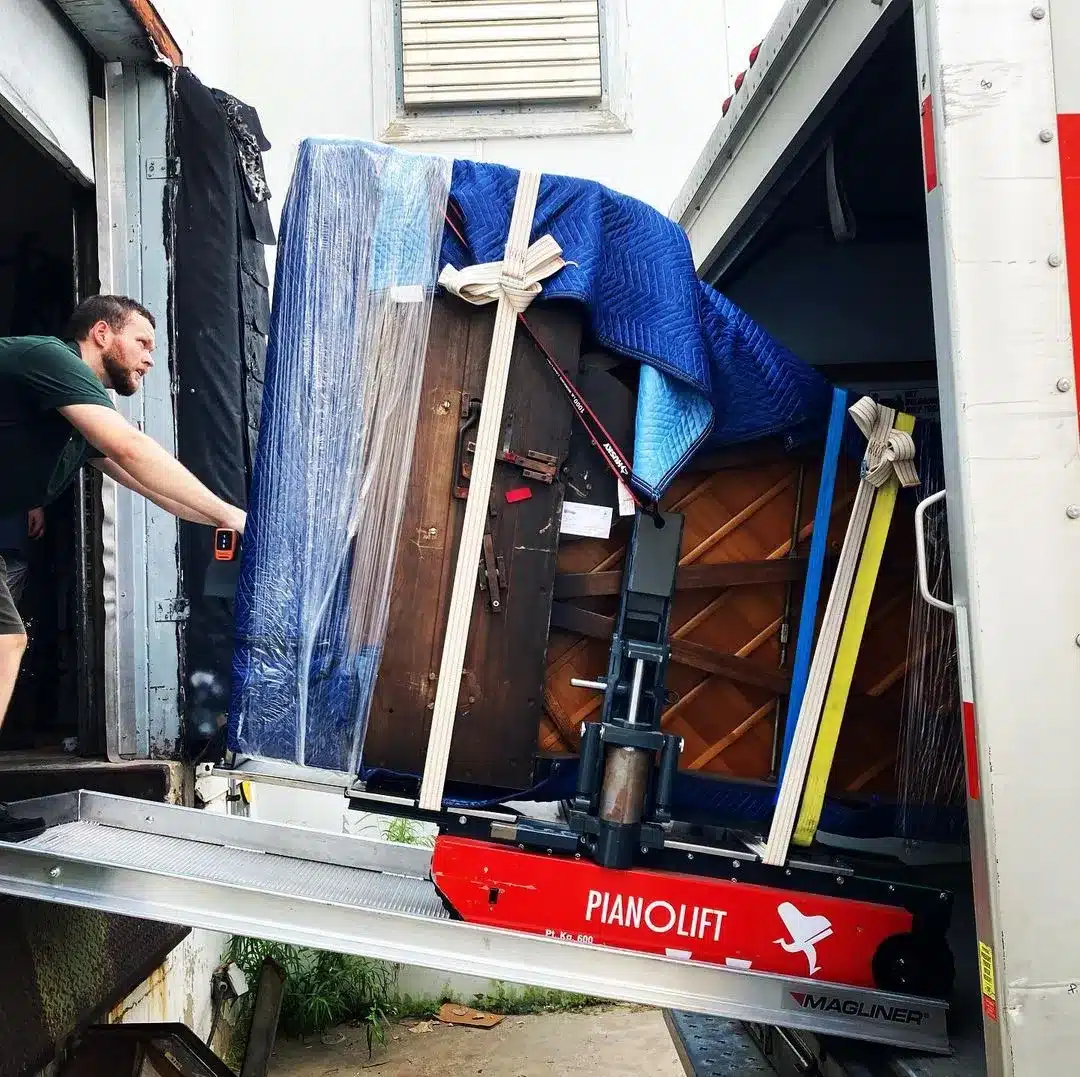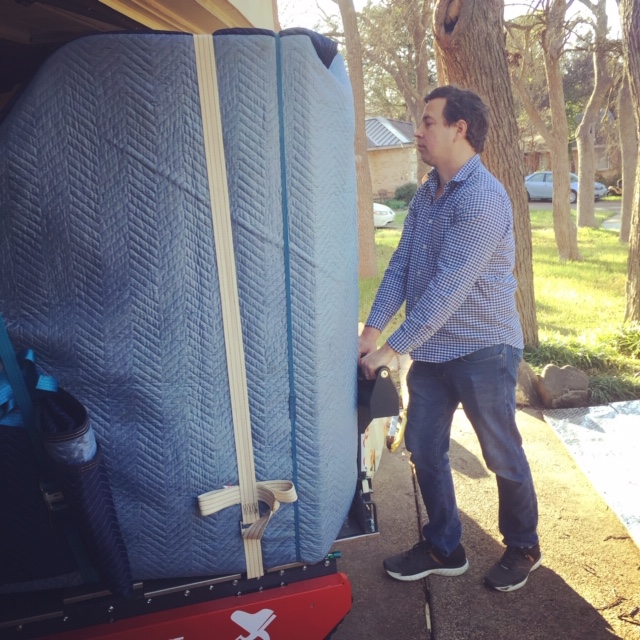 What sets us apart from the competition?
Unlike most piano companies, we are also highly trained piano technicians who can properly set up each piano and quickly resolve any common issues related to moving a piano. This ensures that when your piano is set up the keyboard and pedals will work properly! At Texas Piano Restoration, we believe that transporting pianos safely is so much more than just lifting a heavy object. We have the complete piano knowledge and experience to make sure your valuable instrument is cared for during your move.
Climate Controlled Piano Storage
Our climate controlled piano storage facility is located in Lavon, Texas. Lavon is about about 15 minutes north of Rockwall. Upon arrival, the piano movers will offload the piano and place it safely wrapped in thick moving pads into storage.
Our facility is state of the art in temperature and humidity control. A brand-new HVAC system keeps the shop at a perfect 74 degrees Fahrenheit. The HVAC system also keeps the relative humidity between 35% and 40%. This is the recommended relative humidity to store pianos. We also have state-of-the-art spray foam insulation on the walls and ceiling, the same insulation used inside Yeti Coolers! This climate controlled environment prevents the expansion and contraction of the wood components in your piano which can cause problems.
What to Expect Upon Delivery
Once you are moved into your new house or once your beautiful floors are replaced you can give us a call and we will quickly schedule a delivery day and time. On the delivery day, our professional piano movers will load up your piano and all the parts that go with it and will arrive at the new location in an efficient and safe manner. We will have the piano set up and have it in the exact same condition that it was picked up in.