"There is geometry in the humming of the strings, there is music in the spacing of the spheres." – Pythagoras
You've heard it before, the best way to care for a piano is to have it tuned regularly. But, is piano tuning really the sole factor that determines a piano's health? The answer may surprise you, but regular tunings can prevent future damage to your piano that results from neglect. From the strings to the action, and even to the plate; almost every part of a piano is affected by a tuning and maintenance.
Keeping your piano tuned regularly is the best way to protect your investment. Your piano was designed to be tuned to the international pitch standard of A-440 Hz, or cycles per second. Your piano will sound it's best and give you the most enjoyment possible when it is regularly tuned.
Another benefit of scheduling a tuning appointment is the opportunity to have your piano cleaned. During your tuning appointment your technician can clean and vacuum inside the piano as well as clean the soundboard underneath the strings. Pianos tend to attract a lot of dust and keeping the action clean will prevent friction issues and sticking key problems. You would also be surprised to see how things like pencils, paperclips, toys, etc can fall into the action and case problems.
After tuning and cleaning regular maintenance can also include lubrication of the action parts. Overtime a piano can develop friction issues and feel sluggish and hard to play. Simply lubricated these parts can make a noticeable difference in the feel and responsiveness of your piano action.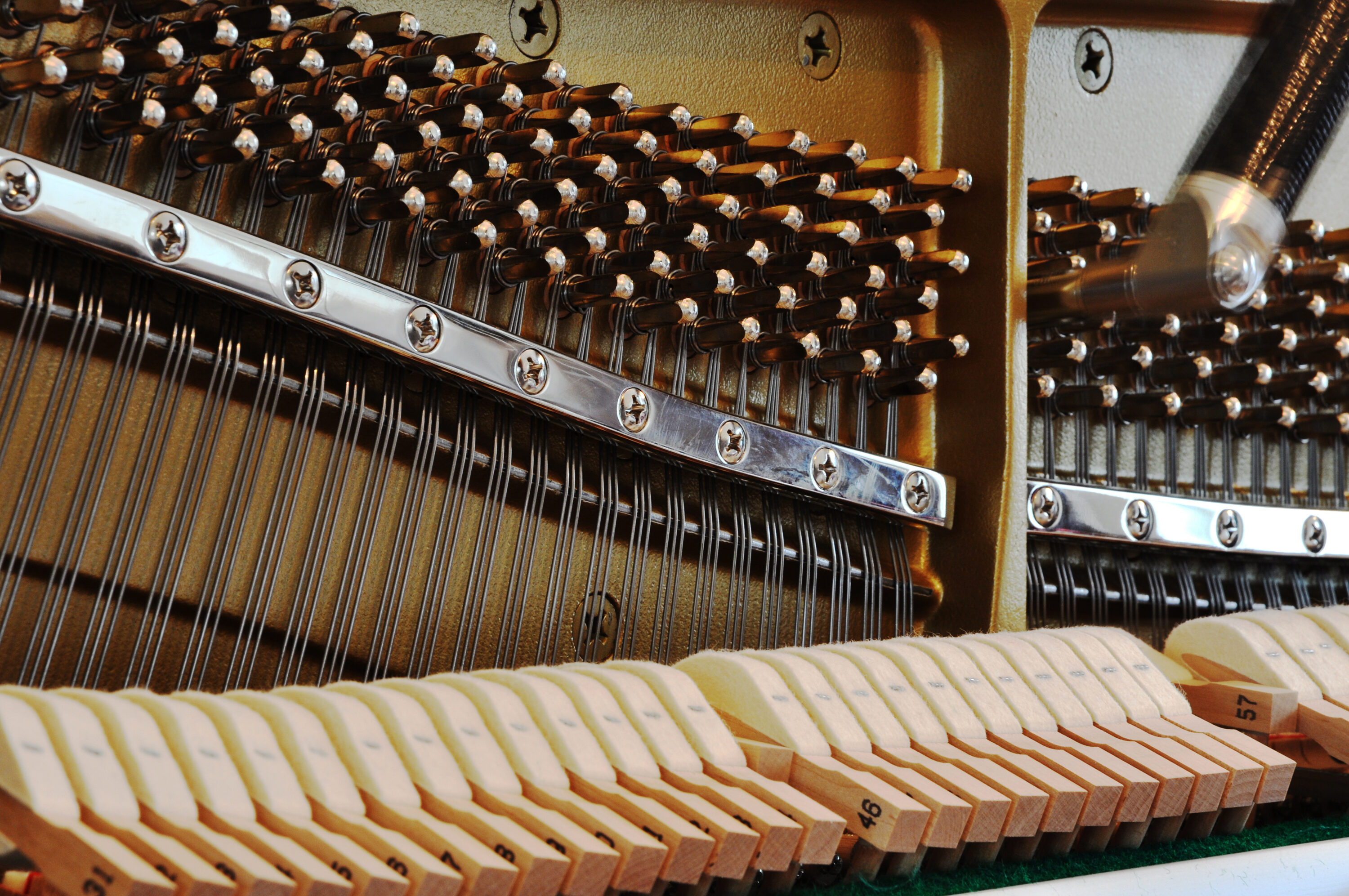 Serving The Dallas Metroplex and Rockwall Area With The Highest Attention To Detail And Customer Satisfaction
What to Expect With Texas Piano Restoration
When you are ready to schedule a tuning appointment please give us a call or fill out the service request form. We are generally available by phone Mon-Fri 9am-5pm. Please be aware that if your piano has not been tuned in awhile it may require a pitch raise. If this is the case there is an additional charge for this extended tuning process.