How Much Does it Cost to Move a Piano?
A typical piano move in the Dallas-Ft. Worth Area could cost between $225 to $500. This "typical move" would be an upright piano on the lower end and a grand piano on the higher end.
Our pricing is based on the type of piano that we are moving, the mileage required to move the piano and if there are any stairs, steps or tight turns at either location.
The price for the move could be higher than this range if it is something we would not consider typical. For example a 9′ Concert Grand Piano is not your average grand piano and we will charge more to move these large instruments. If it is a long distance move your price would be higher to reflect the increase in time and fuel prices. Additionally if there are any stairs or steps involved your price for the move would be higher than this normal range.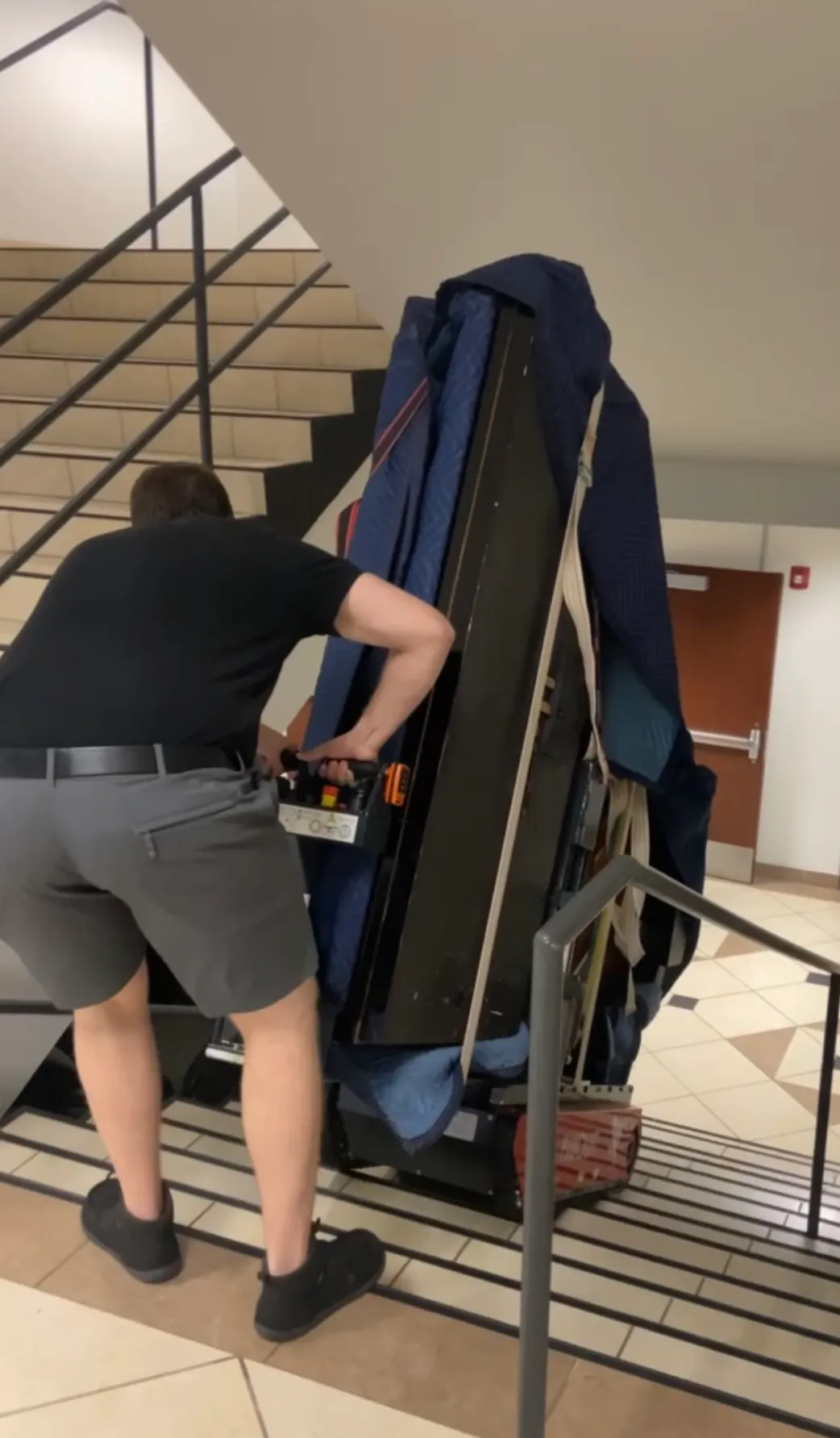 Climate Controlled Piano Storage
If you are in between homes, changing flooring or for any other reason need to store your piano temporarily we have a solution for you. We offer climate controlled piano storage for any size piano.
The cost for storage for any grand or upright piano is $125 per month. 9′ concert grands, square grands or any piano that takes up additional room would be $200 per month.
Our facility is state of the art in temperature and humidity control. A brand-new HVAC system keeps the shop at a perfect 74 degrees Fahrenheit. The HVAC system also keeps the relative humidity between 35% and 40%. This is the recommended relative humidity to store pianos. We also have state-of-the-art spray foam insulation on the walls and ceiling, the same insulation used inside Yeti Coolers! This climate controlled environment prevents the expansion and contraction of the wood components in your piano which can cause problems.